Manchester University Announces Nursing Program
See full article:  https://www.manchester.edu/about-manchester/news/news-articles/nursing-2019
New Manchester health sciences initiatives begin, to pursue nursing program
Manchester University President Dave McFadden today announced that the northeast Indiana school is developing a Bachelor of Science in Nursing program. 
"As one of the cornerstones of the health professions, nursing represents a major step forward in MU's new health science initiatives," he said.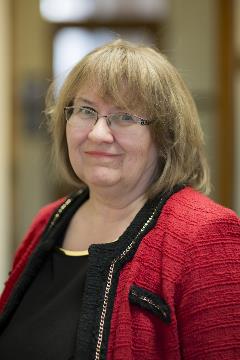 Manchester  has hired Lea A. Johnson as vice president for health science initiatives, to plan, develop and launch this and other programs to meet market needs and help Manchester advance its mission to "graduate persons of ability and conviction who draw upon their education and faith to lead principled, productive and compassionate lives that improve the human condition."
With more than 20 years of higher education experience, Johnson is known for her transformative leadership and for building partnerships. The former president of two health care colleges on the East Coast, she holds a doctorate in higher education management from the University of Pennsylvania and master's degrees in nursing and public relations. 
"Our next step will be to hire a nursing director and then pursue accreditation from the Indiana Board of Nursing and Higher Learning Commission," Johnson said. "We know the need is great, so we will get started on that without delay."
Nursing is a natural extension of Manchester's historic strengths in health sciences, from preparation for medical, dental and optometry doctoral programs, and MU's own Doctor of Pharmacy Program.
The interaction with nursing will create synergies with existing Manchester programs, such as the master's degrees in pharmacogenomics (precision medicine) and athletic training, and new baccalaureate programs in global health and health communications. 
Manchester expects its nursing program to be distinctive in several ways:
It will focus on both rural and urban health.
It will incorporate a strong interdisciplinary learning model.
Nursing education at MU will be infused with liberal arts competencies such as communication, conflict resolution, critical thinking, cultural sensitivity, service, collaboration and leadership.
Demand for nurses is very high and many regions are experiencing shortages.
The Manchester University Board of Trustees voted unanimously at its winter meeting to approve the nursing plan.